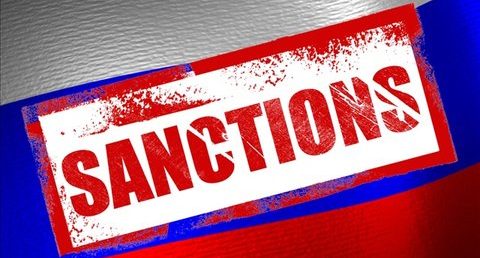 MassPoint's Sanctions, AML/CFT, & Anti-Corruption Publications
Global Magnitsky Sanctions FAQs, October 20, 2018.
---
U.S.-China Trade War on Three Fronts (Tariffs, Intellectual Property, Law), May
---
ZTE and U.S. Law as Trade War Weapon, Law360/MassPoint PLLC, May 21, 2018.
---
U.S. Lawmakers Raise Possibility of Magnitsky Sanctions on Chinese Officials, Magnitsky Laws and Sanctions Update, April 21, 2018.
---
Congress Members Urge Trump Administration to Apply Global Magnitsky Sanctions to Sudan, Magnitsky Laws and Sanctions Update, April 14, 2018.
---
Some U.S. Individuals and Entities Have Direct Sanctions Exposure Under Global Magnitsky Sanctions, No. 5, April 10, 2018.
---
Departing from Prevailing Legal Standards, United States Directly Sanctions Foreign Government Officials for Corruption, MassPoint Magnitsky Series, No. 4, April 6, 2018.
---
How the Trump Administration Supercharged Global Magnitsky Corruption and Human Rights Sanctions, MassPoint Magnitsky Series, No. 3, April 3, 2018.
---
From Sergei Magnitsky to Global Magnitsky: United States Asserts Universal Jurisdiction Over Corruption and Human Rights Abuses, MassPoint Magnitsky Series No. 2, March 27, 2018.
---
New U.S. Sanctions Are a Powerful Weapon Against Corruption and Human Rights Abuse Worldwide, MassPoint Magnitsky Series No. 1, March 5, 2018.
---
United States National Security Strategy in Africa Targets Chinese Dominance, Corruption in Africa, February 2018.
---
OFAC Further Tightens Russia Debt Prohibitions Pursuant to the Countering Russian Influence in Europe and Eurasia Act of 2017 (OFAC DIrective 1 As Amended September 29, 2017), October 2017.
---
From Anti-Money Laundering to Immigration Enforcement: Time to Reassess the Law Enforcement Role of Banks, Credit Unions and Other Financial Intermediaries, September 2017.
---
Hdeel Abdelhady Discussed the NYDFS Habib Bank Enforcement Action, September 2017.
---
FinCEN Expands Geographic Targeting Orders, August 2017.
---
Congressional Hearing on Terrorism Finance Probes Bank Secrecy Act Data Processing Effectiveness, Lack of Beneficial Ownership Transparency, and Potential BSA and Patriot Act Amendments, April 2017.
---
Nonfinancial Risk For Banks: Incorporating Environmental, Social and Governance (ESG) to Identify and Manage Banks' Legal, Commercial and Reputation Risk, April 2017.
---
Senate Bill to Combat ISIS Targets "Jurisdictions of Terrorism Financing Concern," March 2017.
---
Trump's Foreign Policy May Further Strain Foreign Correspondent Banking (Derisking), January 2017.
---
Do U.S. Banking Regulators Like the NYDFS Have Authority to Enforce OFAC Sanctions?, July 2016.
---
Panama Papers Renew Relevance of Proposed U.S. Beneficial Ownership Rule
---
BNY Mellon to Pay $14.8 Million to Settle "Corrupt" Hiring Charges for Providing Internships to Sovereign Wealth Fund Officials' Family Members  
---
United States Adds Russian Direct Investment Fund, Other Russian Financial Services Actors to Sectoral Sanctions List, August 2015. Certain Financing, Debt, and Equity Transactions Remain Prohibited; Action Relevant to U.S. Persons and Non-U.S. Persons (particularly Middle East- and Asia-based)
---
A Great BRIC Wall? Emerging Trade and Finance Channels Led by Non-Western Nations Could Curtail the Global Reach of U.S. Law, June 2015.
---
Proposed U.S. Rule Requires Banks to Collect Beneficial Ownership Information, November 2015.
---
Cross-Compliance for Financial Institutions: the Anti-Corruption-AML Nexus, September 2014.
---
Globalized Anti-Corruption Enforcement: Direct and Collateral Consequences for Private and State-Owned Enterprises (financial institutions focus), MassPoint Occasional Note, November 2013.