MassPoint PLLC is a boutique law and strategy firm that works above silos and collaboratively with clients to solve legal problems, manage risk, and seize opportunities in a rapidly changing, interconnected world.
Small Size, Big Thinking
MassPoint is small in size but offers a caliber of legal, policy, and strategic advice that is, at minimum, on par with large legal and professional services providers, with the added value of nimble thinking unconstrained by practice area silos. In working with MassPoint, clients work immediately with an experienced, strategically-minded attorney adept at working with diverse clients and their legal, compliance, business, and administrative personnel.
Recognitions
-2017 Finance Monthly Global Awards Corporate Law Firm of the Year, USA- MassPoint PLLC
–2016 Who's Who Legal, Corporate M&A and Governance- Hdeel Abdelhady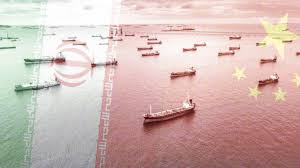 September 29, 2019
The imposition of sanctions on the Chinese companies and executives—particularly on units of the high-profile, state-owned COSCO at a critical juncture in the U.S.-China trade war and shortly after both countries took conciliatory steps—reinforces the Trump Administration's stated posture of aggressively enforcing Iran secondary sanctions in furtherance of its policy objectives.